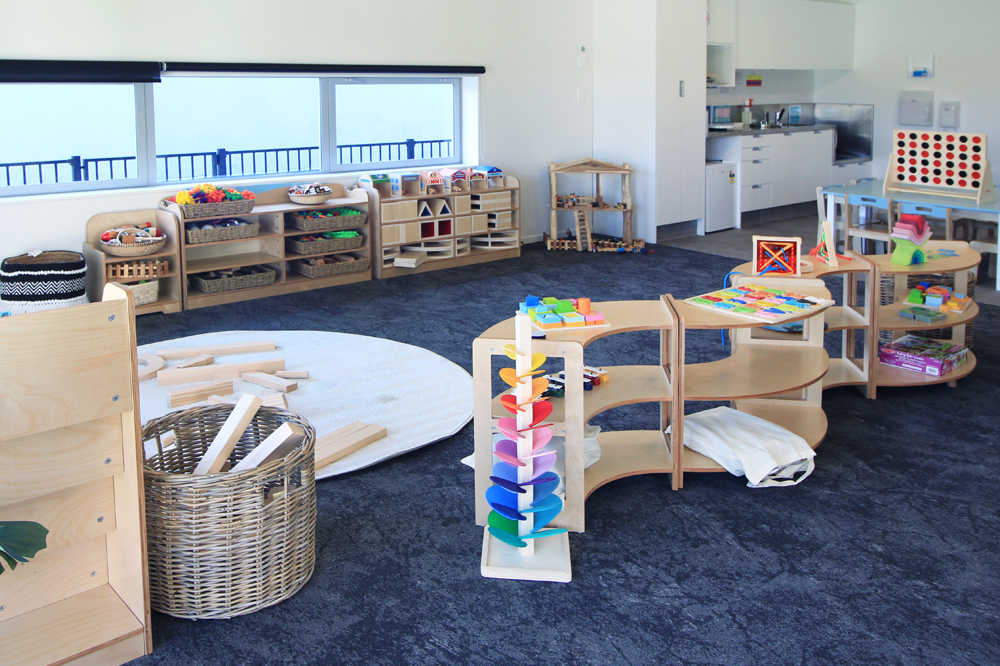 Our beautiful centre
Because we (the owners) have designed and built the Remarkable Kids premises, it is a truly bespoke environment designed around the way we wish to teach and around the needs of the tamariki.
A welcoming environment
We have placed a great effort on creating a friendly environment that has a homely feeling. Because the design, textures, colours, furniture and cushions are more like you'd find in a home, the space is welcoming, more comfortable and more relaxing.
A home away from home
Remarkable Kids wants to provide an environment that is as close to a home upbringing as possible. We believe this helps you feel more confident about leaving your tamariki here for the day. As importantly, we also believe it helps make tamariki more at ease, relaxed and happy… a home away from home they look forward to coming to.
Open plan space
You'll find the interior is a large, open-plan space with removable French doors, and rooms especially for infants, toddlers and pre-schoolers. Extensive outdoor areas provide wonderful spaces and equipment for age-specific play.
Planned planting
There is also focus on learning about nature, with carefully planned planting that includes New Zealand natives.
Drive-through drop-off/pick-up
Remarkable Kids even has a drive-through for dropping off and picking up tamariki.
The third teacher
The Remarkable Kids campus represents the very best in Childcare Centre design Westgate because we believe the environment is the third teacher of our tamariki.