Building the Foundation for Life-Long Learners
Remarkable Kids is a privately owned and operated early childhood daycare centre in Whenuapai, Hobsonville, Westgate & West Auckland. We provide quality care and education for babies, toddlers and preschoolers aged 3 months – 6 years. We pride ourselves on offering a unique learning environment where tamariki, kaiako and whānau collaboratively come together to discover and grow. Remarkable Kids is a space for education, exploration, development, nurturing and FUN!
We have a unique, holistic approach to early childhood education, which is built on a philosophy of child centred learning through play. We have an onsite chef who provides the children with nutritious, home-cooked meals for morning-tea, lunch, afternoon-tea and a late snack. These meals are well balanced, wholesome and come with the tick of approval from the Healthy Heart Foundation.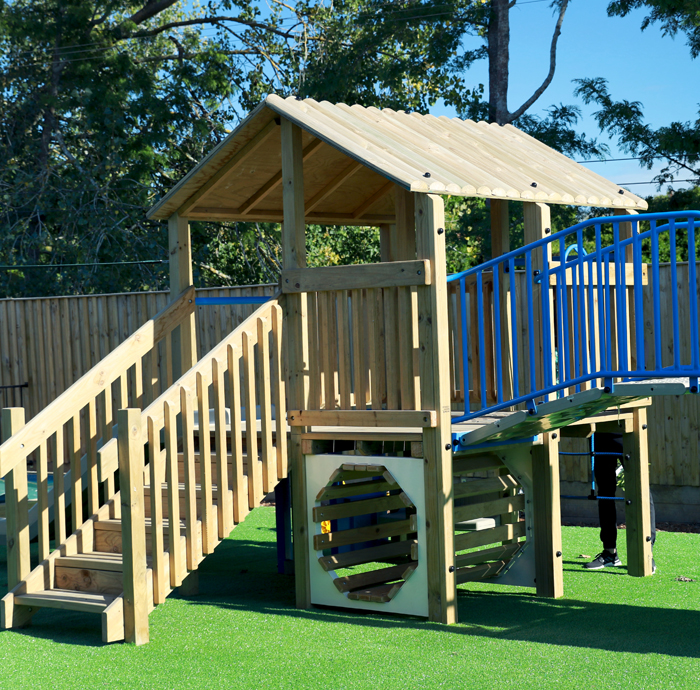 The Facilities at Our Childcare Centre in Westgate, West Auckland
Our childcare centre is conveniently located in Westgate. We cater to tamariki aged from three months up to when they start school at the age of six.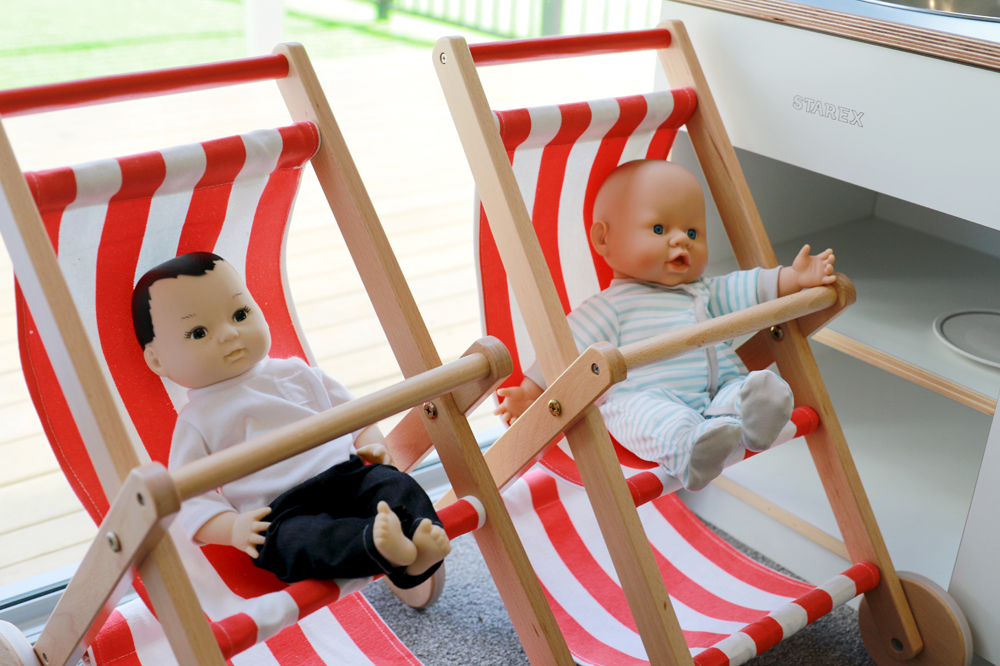 Babies
Our babies are provided with time and nurturing to develop a sense of trust through responsive, calm and reassuring relationships.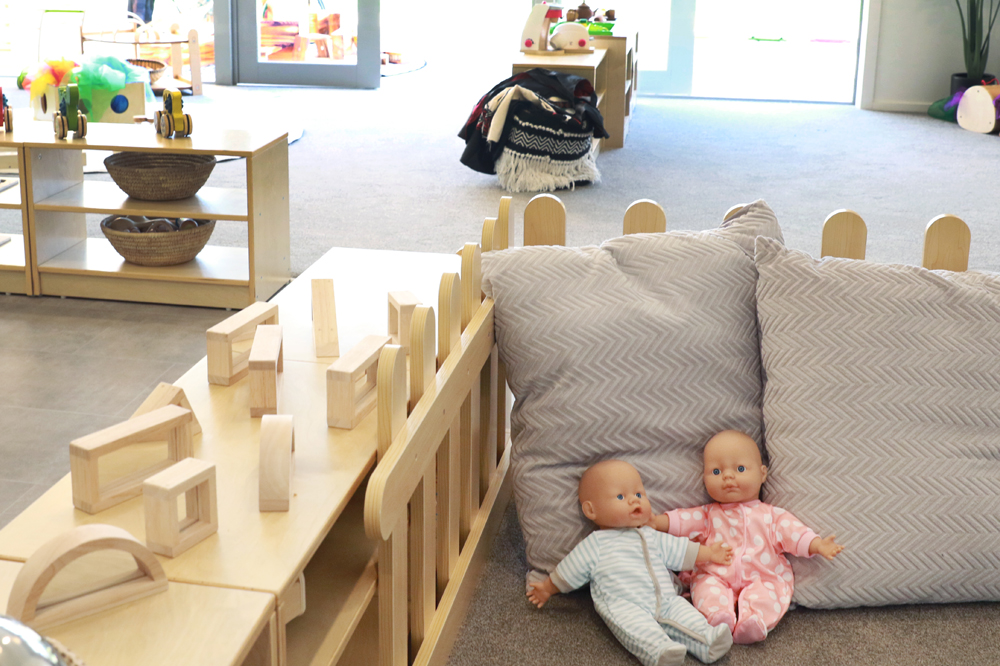 Toddlers
Our todders are offered the chance to test their own abilities and practice their independence in a safe and supportive environment.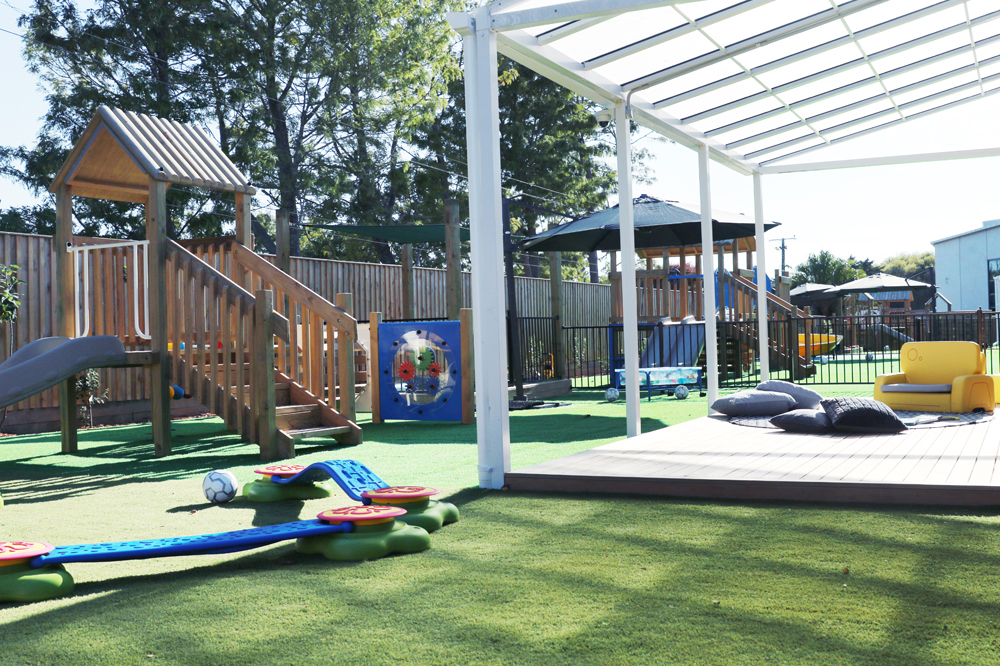 Preschool
Our preschoolers are given time for making sense of the world, developing literacy, mathematical, social skills, all while discovering who they are.
Our Childcare Centre in Westgate
Remarkable Kids was built specifically to help young tamariki grow, develop, and thrive in the early years before they go to school.
Welcoming
We want you and your tamaiti to feel comfortable from the moment you walk in.
Inclusive
We value and welcome the diverseness that is in the world around us.
Open
Our spaces are open and bright to make it easy for tamariki to move about.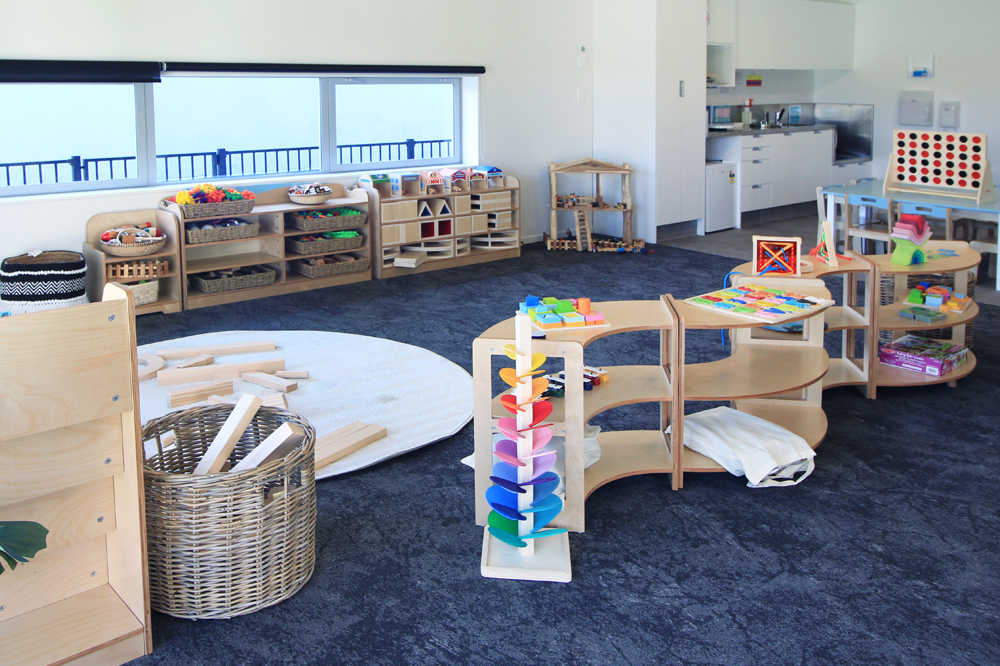 About Our Childcare Centre
At Remarkable Kids, we know that researching childcare centres in West Auckland can be a challenging experience. You want the absolute best for your tamaiti, and you also have to think about location and convenience, among other things. Our goal as a leading childcare and early learning facility in the local area is to provide you with the best possible choice.
Each member of our team is highly dedicated to both the tamariki in our care and their whānau. We want your tamaiti to enjoy their time with us where they will be nurtured and cared for. They will also experience new things, take part in social activities with the other tamariki, and learn through play.
Leading Kindergarten in Westgate Auckland
We also want you to be comfortable with the experience of your tamaiti being at Remarkable Kids Kindergarten Westgate. We'll answer any questions that you have, and we'll work hard to get to know your whānau so we can provide the best possible service. The relationships that we build with the whānau of the tamariki in our care are important to us, where there is trust and open communication.
After all, providing your tamaiti with the best possible care in these early years of their development is a collaborative process. We're here to support you in whatever way we can.
You can read more about our values and what is important to us at Remarkable Kids on our About page.
Play and Learning at Remarkable Kids
Learning and play become intertwined in our childcare centre in Westgate. Your tamaiti will have time for free play, too, as that is important for their independence and social skills, among other things. However, we also have structured activities woven into our free play that are tailored for the age of your tamaiti designed to make learning fun.
All the kaiako in our facility are either qualified or are working towards obtaining their qualification. They are all experienced, too, and they are passionate about providing the best possible learning experience to every tamaiti in our centre. They are constantly upskilling and gaining new knowledge.
For tamariki in our preschool facility in Westgate, the curriculum we follow aims to get them ready for the move to school. There is a focus on things like early-stage reading, numeracy, and writing skills as well as developing their self help, social and emotional competency, and independence levels.
We Are Bicultural
Acknowledging the culture of all our tamariki is central to all we do in the centre. We are from this community, and the tamariki and whānau who come here reflect the diversity of that community.
Care for Babies
Our centre is open to babies from three months old. When your baby is at the centre, they will spend their time in our nurturing rooms that have been tailored for the youngest tamariki in our care. We have a high ratio of kaiako to babies to ensure your tamaiti gets plenty of personal attention. This will include learning experiences on things like communication, attention skills, motor skills, socialisation, and memory development. Everything will be fun and enjoyable while also ensuring your baby is safe and fully cared for.
Toddlers
Toddlers want to do and learn everything. They want new challenges, they enjoy playing, and they enjoy having fun while taking part in structured activities. At Remarkable Kids, your toddler will get all this and more delivered by kaiako with experience helping toddlers learn, develop, and thrive. Your toddler will learn social skills, and they will develop their motor skills through activities like balancing and catching. Language development is important too.
Preschool
Getting ready for school can be an exciting time for young tamariki. Every tamaiti is different, though, so we make sure each tamaiti in our preschool rooms gets the personal attention they need to help get them ready for the move up to big school. They will spend their time with tamariki of a similar age, and they will take part in age-appropriate activities focused on learning through fun. This includes key skills like phonics and numeracy skills, but we also help tamariki develop socially. It's also important that your tamaiti's abilities and interests are encouraged, while also giving them the opportunity to try new things.
Don't worry if your tamaiti has not attended our centre before, as we have a lot of experience welcoming tamariki of preschool age and getting them settled in our inclusive environment. If you have any questions or would like to find out more, please get in touch.